Facebook recrafts 'Like' button with Reactions, complete with an Angry Face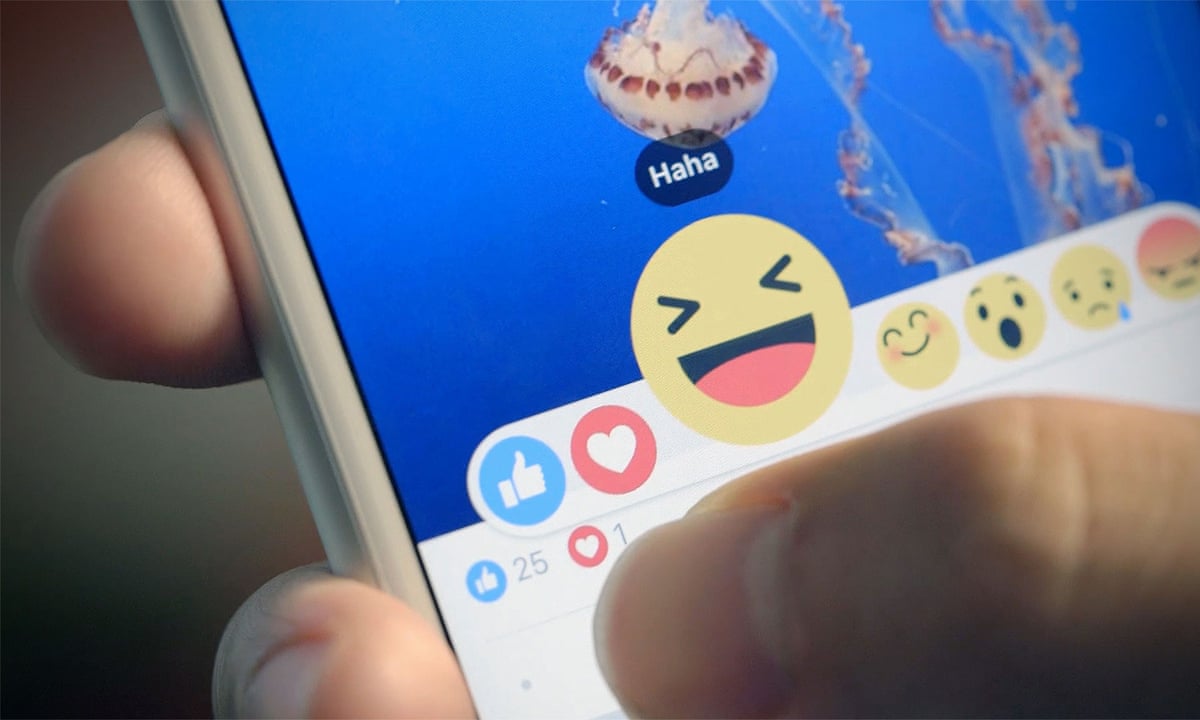 Users no longer have to take the time and effort to write "dislike" on Facebook posts about firings and deceased pets: the company now provides a selection of expressive images christened Reactions to use for a wider variety of occasions than simply hitting "like".
The faces and a heart have names: Love, Haha, Wow, Sad or Angry. A videoexplaining the concept in greater depth was posted to Facebook's blog on Wednesday morning. Users simply hover a cursor or hold down a finger over the traditional upturned thumb and the new selection pops up.
"We understand that this is a big change, and want to be thoughtful about rolling this out," wrote Sammi Krug, Facebook's product manager, on the company blog. "For more than a year we have been conducting global research including focus groups and surveys to determine what types of reactions people would want to use most. We also looked at how people are already commenting on posts and the top stickers and emoticons as signals for the types of reactions people are already using to determine which reactions to offer."
Source: Facebook recrafts 'like' button with Reactions, complete with an angry face | Technology | The Guardian
About Sin City Examiner
Rocktographer(Live Music Photographer), Motorsports & Beach Sports Photographer, based in Las Vegas & the Beach Cities in California; Website Developer, Food & Drink Photographer, Enthusiast and Critic with No-Sugar-Coating Reviews, Sports Handicapper, etc. No longer on Facebook, due to being discriminated against for using Fake Names, unlike the 'Drag Queens' of the GLBT Community that are allowed to do so. I urge everyone that reads this to leave Facebook for easier use at ( http://www.TSU.co/SinCityExaminer ) & ( https://plus.google.com/+KevinSinCityExaminer )